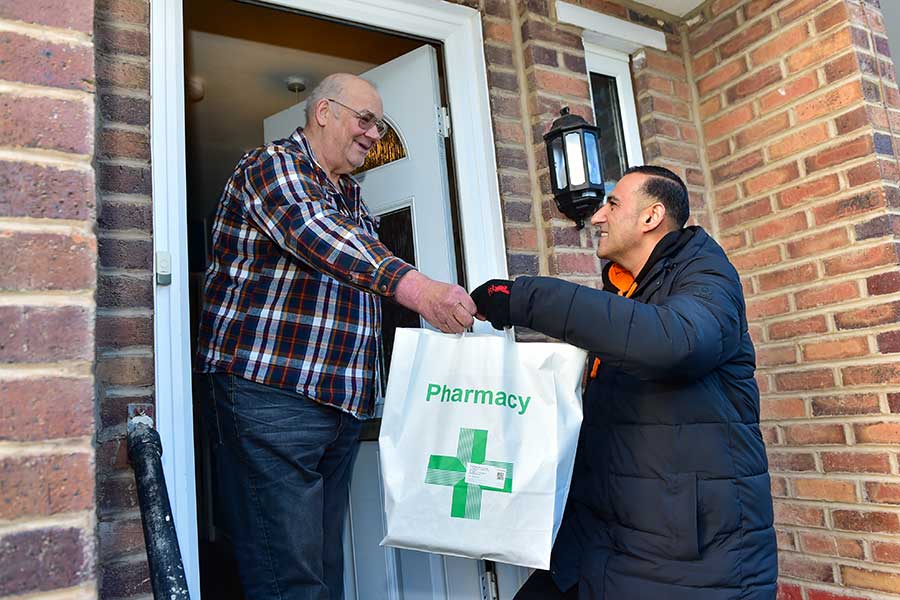 Specialist online pharmacy services for individuals who need new or regular prescriptions

filled
If you require regular or frequent medication, managing new prescriptions and picking them up at a pharmacy adds to your to-do list – and your stress levels.
Inspire Pharmacy is an online medication management service that takes the frustration out of fulfilling your prescriptions. We liaise directly with your GP and offer direct-to-your-door delivery for monthly and last-minute prescriptions.
While we may be online, we aim to provide a helpful service that feels even more personal than your local high-street pharmacy.
Managing your medication through your local online pharmacy
No more queuing up at the pharmacy or forgetting to order your monthly meds – Inspire Pharmacy takes care of everything on your behalf.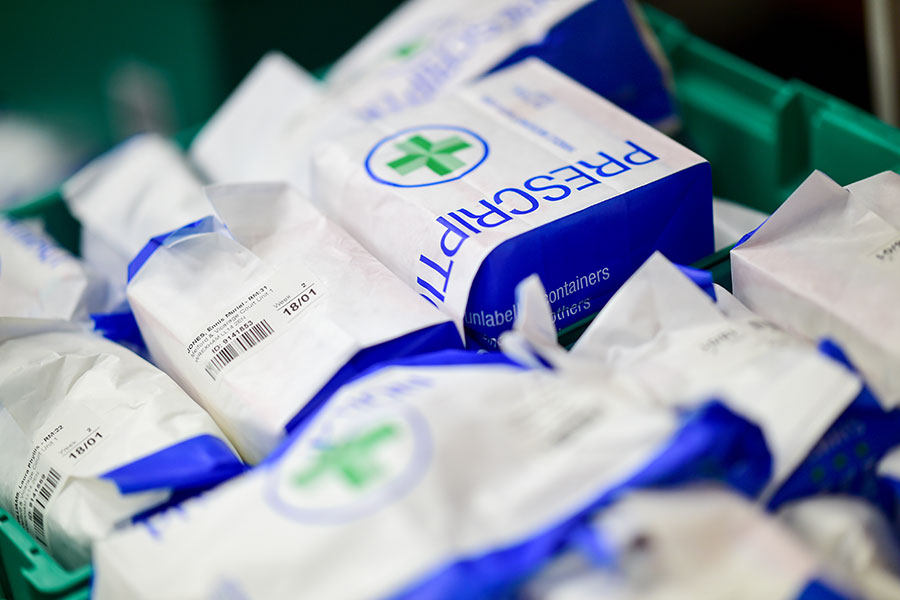 Responsive same-day delivery
Acute medication delivered within 24 hours of being prescribed (often same day)

No need to inform us of new prescriptions – our system captures data from GP and delivers your medication automatically

Guaranteed next morning delivery for any late afternoon prescriptions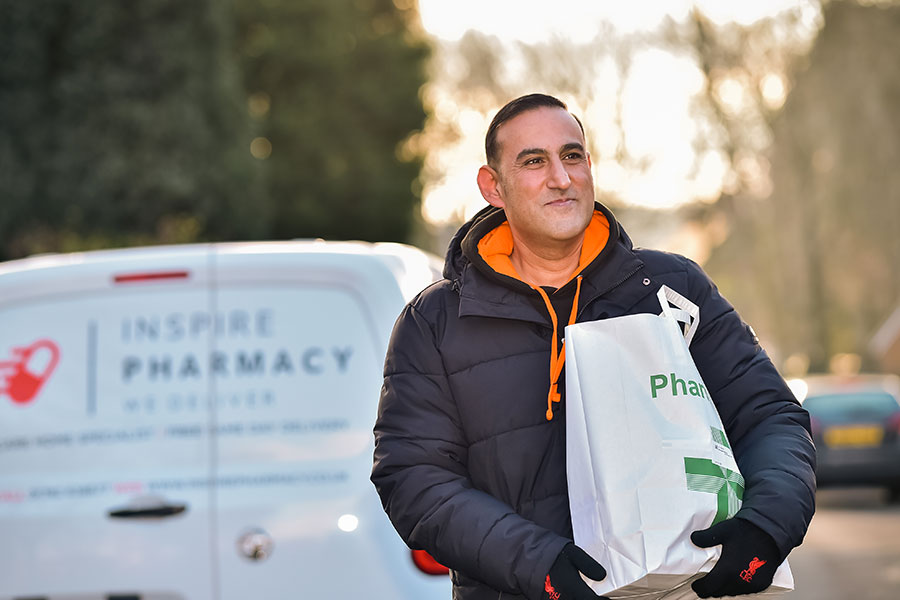 Monthly medication management
Monthly or regular prescriptions are delivered automatically when you need them

Deliveries arranged at least 5 days before you're due to run out (so you never do!)

We liaise with the GP to check whether dosage has changed, updating your order if so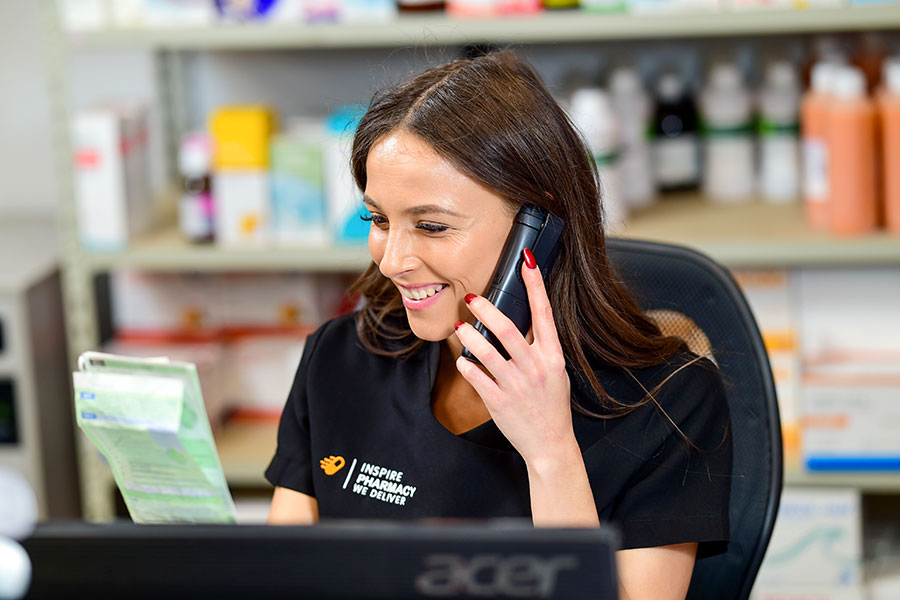 Professional clinical support
Call your pharmacist with any medication queries or support with clinical enquiries

All NHS and private healthcare prescriptions filled, including controlled drugs
How does it work?
If you're interested in switching to Inspire and making us your nominated pharmacy, here's what to expect.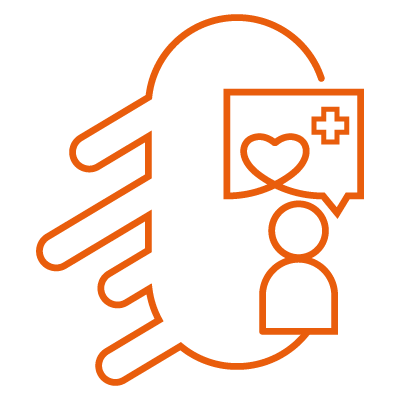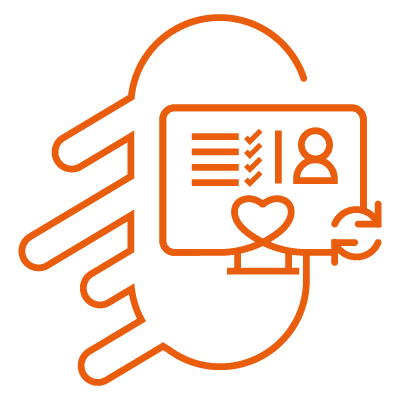 2. Transfer to Inspire Pharmacy

Once we receive your details, our team inputs your data into NHS Spine and nominates Inspire as your pharmacy of choice.
We will also contact your GP to inform them of the change and to double-check when any monthly medications are due.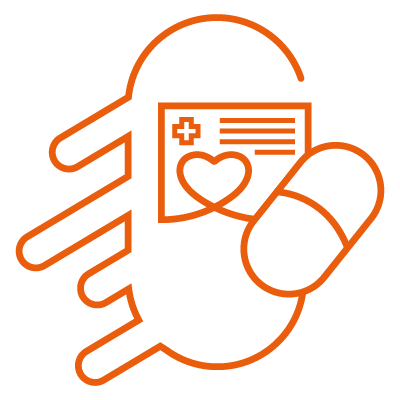 Because everything is arranged online and we liaise directly with the GP, the transfer is complete shortly afterwards. Your prescriptions will begin being delivered to your door immediately after that!
Discreet

medication service 
While direct-to-your-door medication delivery can be convenient, you may wish to maintain a greater level of confidentiality during the delivery process.
Inspire Pharmacy provides a discreet medication service, where your monthly or one-off prescriptions are delivered in opaque, non-descript packaging.
This is a completely confidential and judgement-free service. You do not need to provide an explanation to receive your medication in discreet packaging.