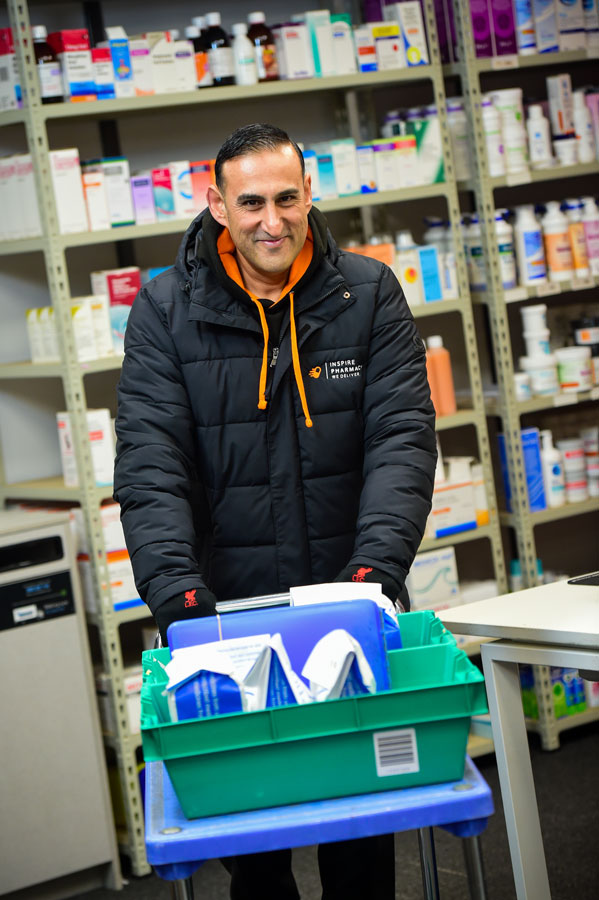 Your local

online pharmacy
Welcome to Inspire Pharmacy, your local online clinical service that delivers your medication straight to your door.
As an online pharmacy led by a team of experienced, qualified pharmacists, we provide an accessible and convenient alternative to you having to drop off and pick up your prescription.
Whether you've been prescribed new medication by your GP or you need a repeat prescription for you or someone you look after, we deliver your medication straight to your door – at no extra cost.
How can we help?
As your local online pharmacy, we offer a range of services – from free same-day delivery to prescribing medication for clinical treatments.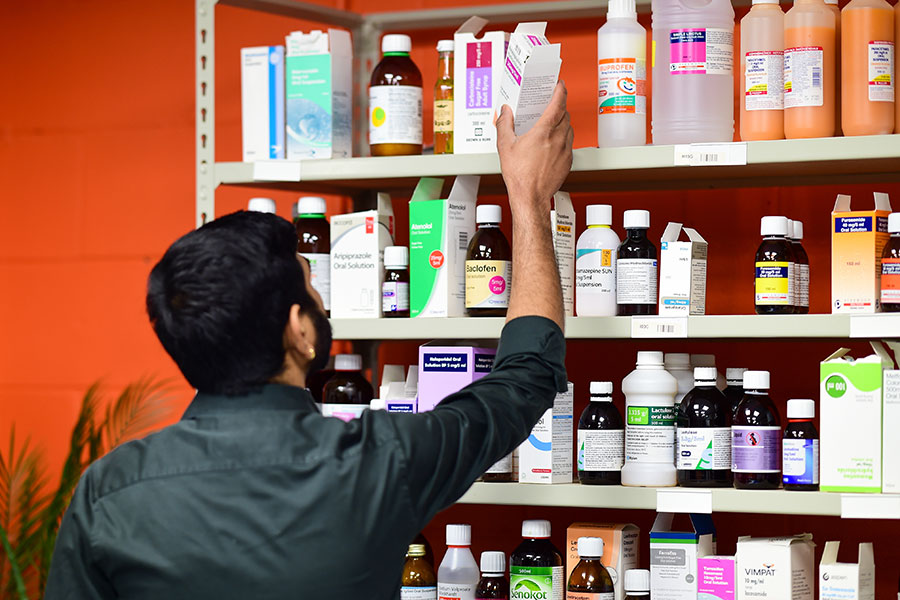 As an online pharmacy, we want to show our communities just how much more they can expect from their local pharmacy service.
For the Inspire Pharmacy team, it's all about making life easier for our customers – and keeping medically vulnerable people safe. As a team of experienced registered pharmacists and pharmacy technicians, we want to provide everyone with the best possible care.
Free door-to-door medication delivery isn't just about convenience; it's about accessibility. And we're committed to ensuring our communities are happier, healthier, and better equipped to take care of one another.
andrew rogers
10 November 2022
Excellent service super fast prompt dilivery all the time will recommend to anyone.
Muhammad Subhaan Akhtar
12 June 2022
I live in Birmingham and they came within 2 hours great service. Also invited me to the pharmacy to see the robot work fun people would recommend.
Kainaat Maroof
27 April 2022
Fast and efficient delivery Service, staff members are always helpful always going above and beyond. Best pharmacy in the area.
Great, friendly & fast service, all the family's repeat prescriptions arrive through the post to liverpool on time as required! I wouldn't use anyone else now, highly recommended! thanks again inspire pharmacy shame you can't do the family dog too 😁
Wesley Jones
25 April 2022
Fab service lovely people very fast delivery and really friendly
Kelly Nicklin
24 April 2022
Lovley people prompt prescriptions A** service
Endie Nelson
23 April 2022
Very good delivery always on time and professional and friendly service