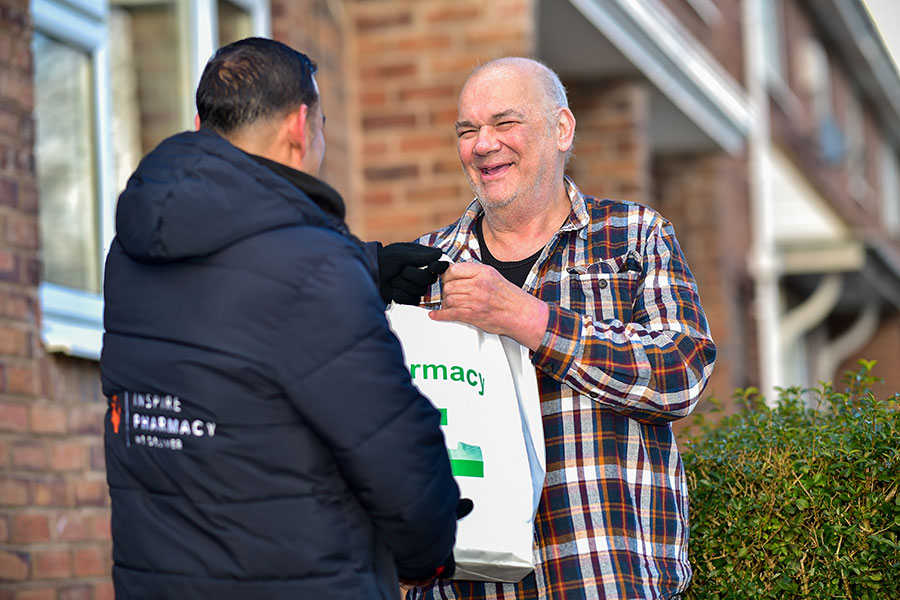 We are an online pharmacy delivering personal clinical services and prescriptions directly to you.
Inspire Pharmacy was established to provide communities through the Midlands – and now, across the UK – with a convenient and personable online pharmacy experience.
We may be online , but what we lack in brick-and-mortar square footage we make up for in the level of service and support we provide our patients.
From free same-day prescription delivery to professional medication management for busy care homes, we're the local online pharmacy that you can trust.
The
Inspire Pharmacy

approach
We take our responsibilities to patients and communities seriously. Here's what you need to know about how our approach.
We aim to provide you with a personalised and proactive service, managing your medication and helping you look out for your health.

We are a trusted NHS pharmacy staffed by experienced Registered Pharmacists who liaise directly with your doctors and GP surgeries.

We believe in making pharmacy services more accessible, hence offering direct-to-your-door delivery, consultation appointments, and more.
Inspire Pharmacy is your local online pharmacy. That means you receive the same reliable service as high-street stores, but with some added bonuses.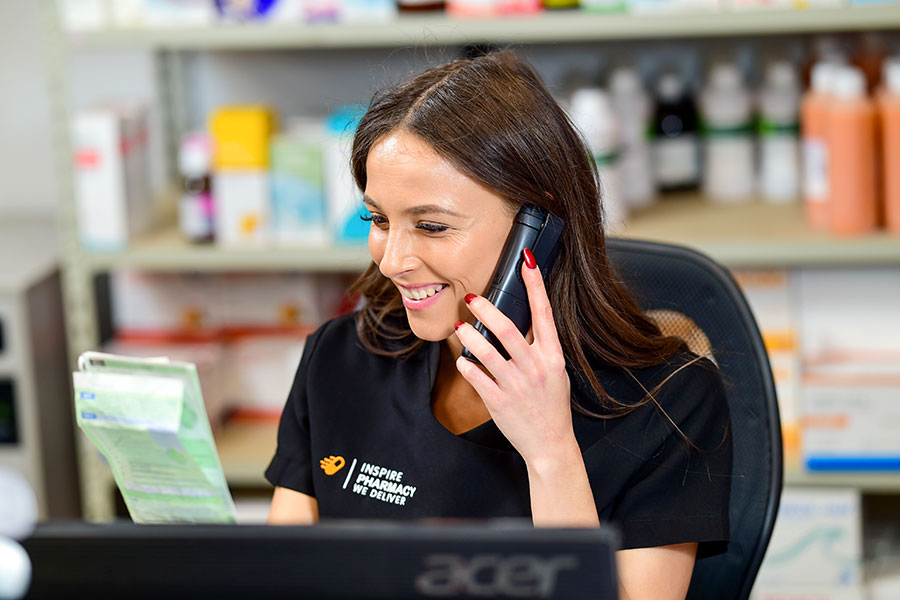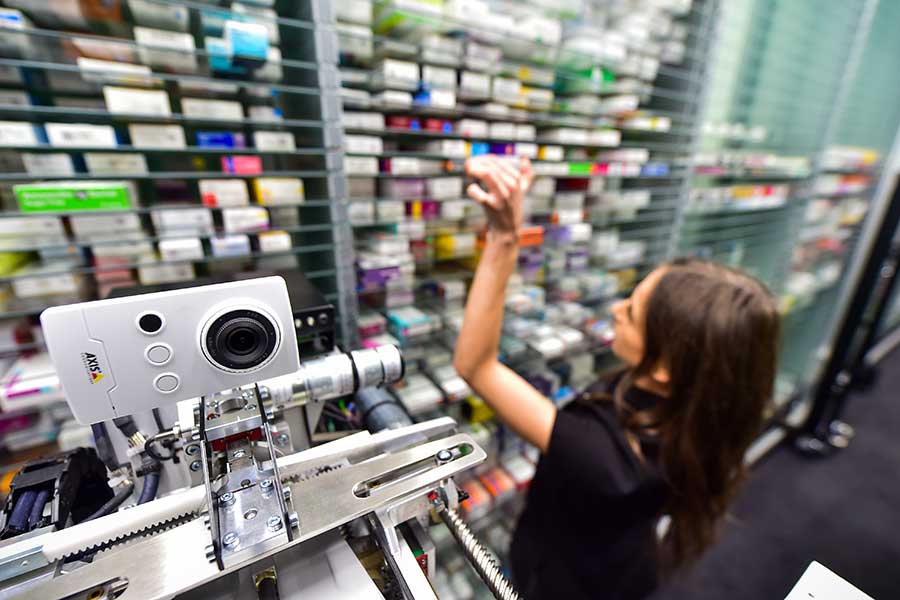 Meet the Inspire Pharmacy robot
Our busy pharmacy team, who are responsible for checking and filling prescriptions at our Stoke-on-Trent clinic, are assisted by the Inspire Pharmacy robot.
With so many prescriptions to manage, our resident robot lends an invaluable "hand" to the Inspire team.